Hot Lunch and Snack Program
Montessori Country School provides our students with a hot catered lunch and healthy snacks each day.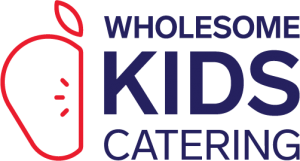 We entrust this important service to our sister company Wholesome Kids Catering who serves thousands of children in child care centres and schools across the Greater Toronto Area each day from their Markham based, peanut-free, pork-free, shellfish-free, and HACCP Certified facility.
Wholesome Kids Catering has been serving this field for 25 years and has stayed true and focused on this unique field.  Their meals are child-friendly and healthy, nutritious, and specially designed to appeal to children's palates.
"We believe that good nutrition is essential to good health and is behind every decision we make from sourcing local ingredients to managing sugar and sodium levels. Not only do kids love the food, it is packed with the energy and nutrients they need to grow, develop, be healthy and active, to move, work, play, think and learn.
Our delicious menus are planned by our qualified, talented and passionate team, which includes a full time Registered Dietitian, Red Seal Chefs, food allergy and other industry experts. Together, they provide over 25 years of experience ensuring that our food is always nutritious, high quality, safe and enjoyable for kids.
All of our menus and snacks are developed and prepared in accordance with the Child Care and Early Years Act (CCEYA), the Canada Food Guide, and support Municipal and Regional Criteria.
Safety is our top priority. Our facility is HACCP certified and we manage over 100 food allergies and restrictions daily.  Our programs are tested and reliable."
Julia Selby – Vice President, Wholesome Kids Catering