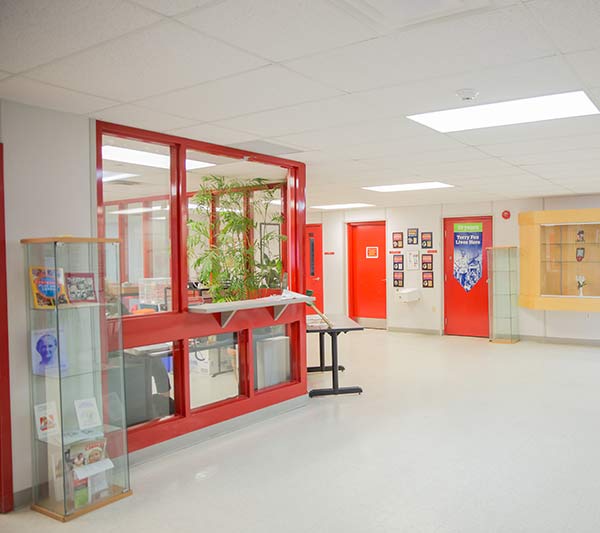 With an uncompromising desire for excellence, we deliver a rounded and complete educational experience, building the foundation for the child's intellectual, emotional, social and physical development. Our strength lies in the expertise and dedication of our teachers and staff, in the uniqueness of our learning environment, and a constant desire to be the best.
We will continue to meet the needs of our students, parents and community by delivering a truly unique educational experience, while always maintaining our integral values and adhering to the spirit of our vision.
Administration
Please scroll down under our Administration Staff to find out more about us!  If you would like to book an observation in any of our classrooms, please contact the school at (905) 859-4739.
Sarah Enright – Principal
Rosalie De Francesca – Vice Principal
Christina Corsetti – Vice Principal
Nina Schembre – Administrative Assistant
Faculty and Staff
Sarah Enright – Principal
B.A. (Carleton University), Montessori Primary and Elementary Teaching Certificates (TMI), Montessori Administration Certificate (AMS)
Sarah has been involved in Montessori education, in Ontario and internally, for the past 20 years in the capacity of a Casa (preschool) teacher, Lower Elementary and Upper Elementary teacher, Education Director, Head of School, Teacher Trainer and Consultant. Sarah's free time is spent playing softball, going camping and working in the garden. Married to John, they have two sons, Martin and Simon.
Rosalie DeFrancesca – Vice Principal
Early Childhood (CASA) Ontario College Diploma (AMS, Sheridan College with Honours); Silver Medal Recipient. B.A. (York University) with a major in English.
Rosalie taught for 16 years at the CASA level, including 15 years at MCS, and moved into Administration here at MCS in 2018. Rosalie is a passionate Montessorian and enjoys reading, scrapbooking, and spending time outdoors with her 2 children. She loves to stay organized and filter her creativity in her work!
Christina Corsetti – Vice Principal
Early Childhood Education & Early Childhood Education Administration (Seneca College)
Christina began her career as a child care assistant and graduated through the ranks working most recently as a Program Supervisor. Outside of her experience in the child care industry, Christina has worked within the administration sector for many years in human resources and consulting. In her spare time she likes to read, bake with her children, and volunteer at her children's school.
Nina Schembre – Administrative Assistant
Graduated with Honours from the Toronto School of Business (Accounting and Computers)
Nina has been with MCS since 2003. She has enjoyed wearing a variety of hats including Kitchen Coordinator, Toddler Support, Librarian and Extended Supervisor. Her current position as Administrative Assistant is a natural extension of her strong organizational skills and outgoing personality. Nina enjoys reading, writing, and spending quality time with her husband and two children. She loves to dance and has a particular weakness for barbeque chips!