Montessori CASA Program
The Casa Program Ages 2.5 to 6 years (preschool age children)
In the Casa class the ratio is 1:8 and the Head Teacher holds a TMI/AMI/MACTE Accredited Montessori Teaching Diploma. All of our assistants are experienced, some having Montessori Assistant training or an RECE diploma and others are so highly experienced as to not require this training.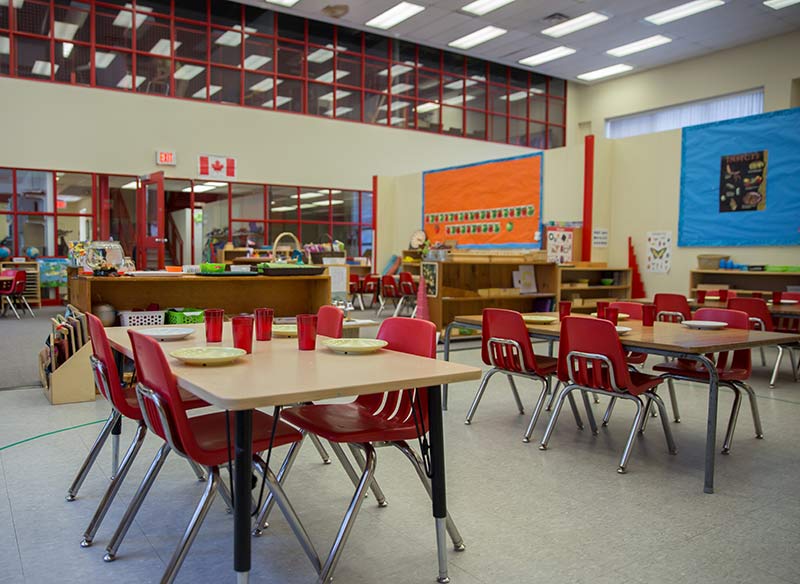 The Montessori Casa classroom is organized into five main curriculum areas. These are Practical Life, Sensorial, Language, Math and Culture. In addition, there is an art area and library corner. Music is an integral part of the class. Other Specialist subjects for Casa students are Art, French, and Music. The Montessori materials are designed to stimulate the child into logical thought and discovery. Apart from conveying basic educational information, they develop the child's senses and coordinate movement in preparation for reading, writing and calculating. The child learns through practice with presented materials. These concrete experiences lead to a thorough understanding of each step of a process, laying a solid foundation for more complex future work.
In addition to the basic Montessori program, children participate in Outdoor Education, Field Trips and a variety of School Visits. We employ a program called The Virtues Project to enhance character development and Grace and Courtesy.

The outcomes of the Casa Program are as follows:
Increase of independence from new skills and competencies
Increase knowledge and vocabulary
Internalization of symbol systems: language and math
Patience and the ability to share
Self Discipline
Good work habits
Ability to choose
Care and respect for the environment and others
Logical/Linear thinking
Sustained interest